Atlanta Events and Meetings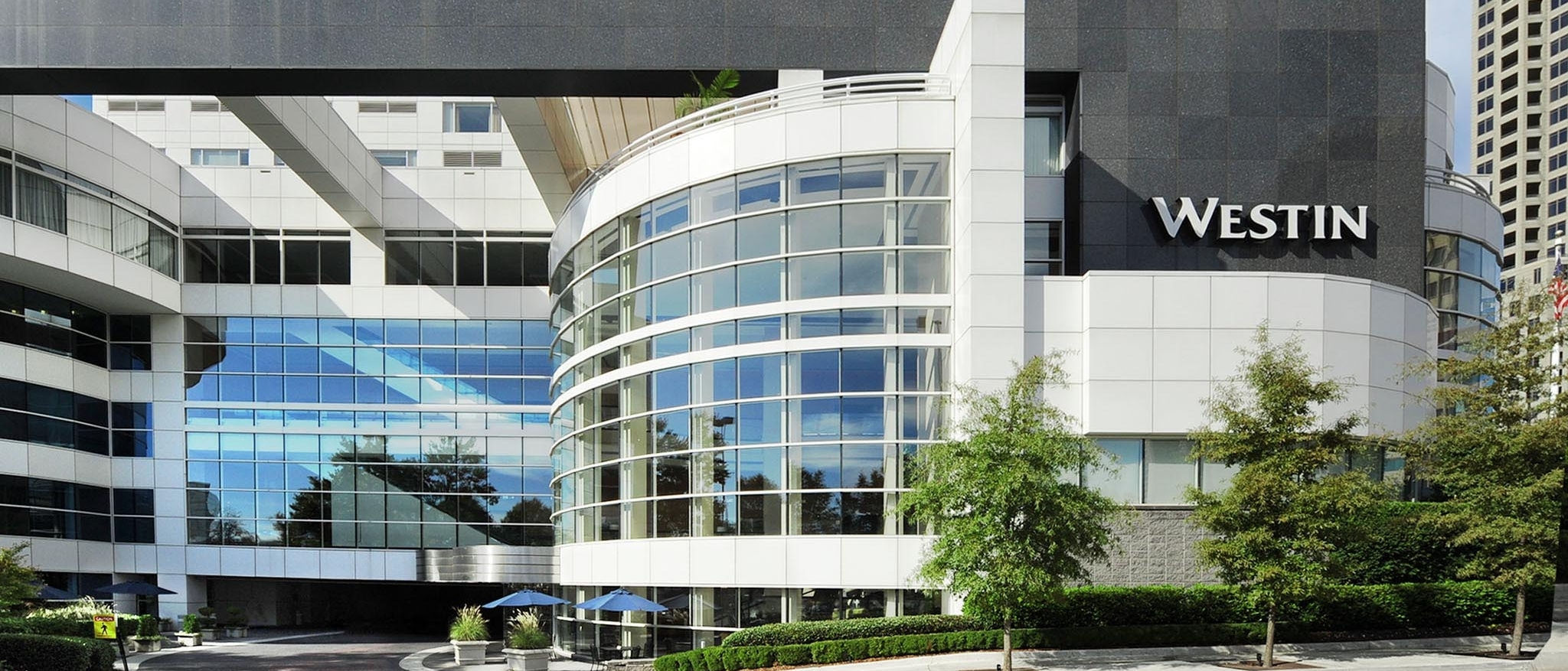 The Westin Buckhead Atlanta's flexible function space of 30,000+ square feet includes a 10,000 square foot Grand Ballroom and the Buckhead Ballroom boasting upward of 4,400 square feet. The modern design offers natural light throughout and is adorned with artwork by such inspired artists as Andy Warhol, John Lennon, and Stella creating the perfect setting for your meeting, special event or wedding.
Convention Services heads up a team committed to your success including a veteran banquet service staff of over 17 years, an inspired culinary team and PSAV, our on-property audio-visual services partner. A dedicated Executive Meeting Specialist is available throughout your event to attend to last minute requests and serve as liaison to all hotel outlets. To optimize your productivity we offer Clutter-Free Meetings. Westin Clutter-Free Meetings enhances organization and stimulates productivity with streamlined stations providing paper, pens, glasses and water keeping the main work area uncluttered and organized.
As a proud Breathe Westin® hotel, we offer guests and attendees a completely smoke-free facility for a more clean, comfortable and healthy environment. We take environmental care in our approach to meetings as well, utilizing occupancy sensors in meeting rooms and CFL and LED lighting to curtail energy consumption. Additionally, single stream recycling has been adopted for paper, aluminum, cardboard, glass and plastics and upon request, recycling bins are available for use during your meeting. Our 43 eco-friendly programs have earned us a three 3 leaf designation with the I Stay Green association. We invite you to ask us how you can join in the effort to reduce our carbon footprint during your next event at The Westin Buckhead.
Inquire about our special meeting offers or simply submit an RFP to start planning your next meeting or event.